Something to Miss
a play by Hadassah Bird
Something to Miss is an inspiring story about a year in the life of two neighboring families, who struggle to find commonality and friendship amidst many differences and disagreements. It is a coming-of-age story that explores themes of grief, self-discovery, and empathy. The characters navigate relationships of every kind and grow alongside one another, learning through humor, heart, and hardships (with a few shocks along the way). Something to Miss will make you laugh, make you cry, and may very well offend those who love Thanksgiving… The real question is, do you have something to miss?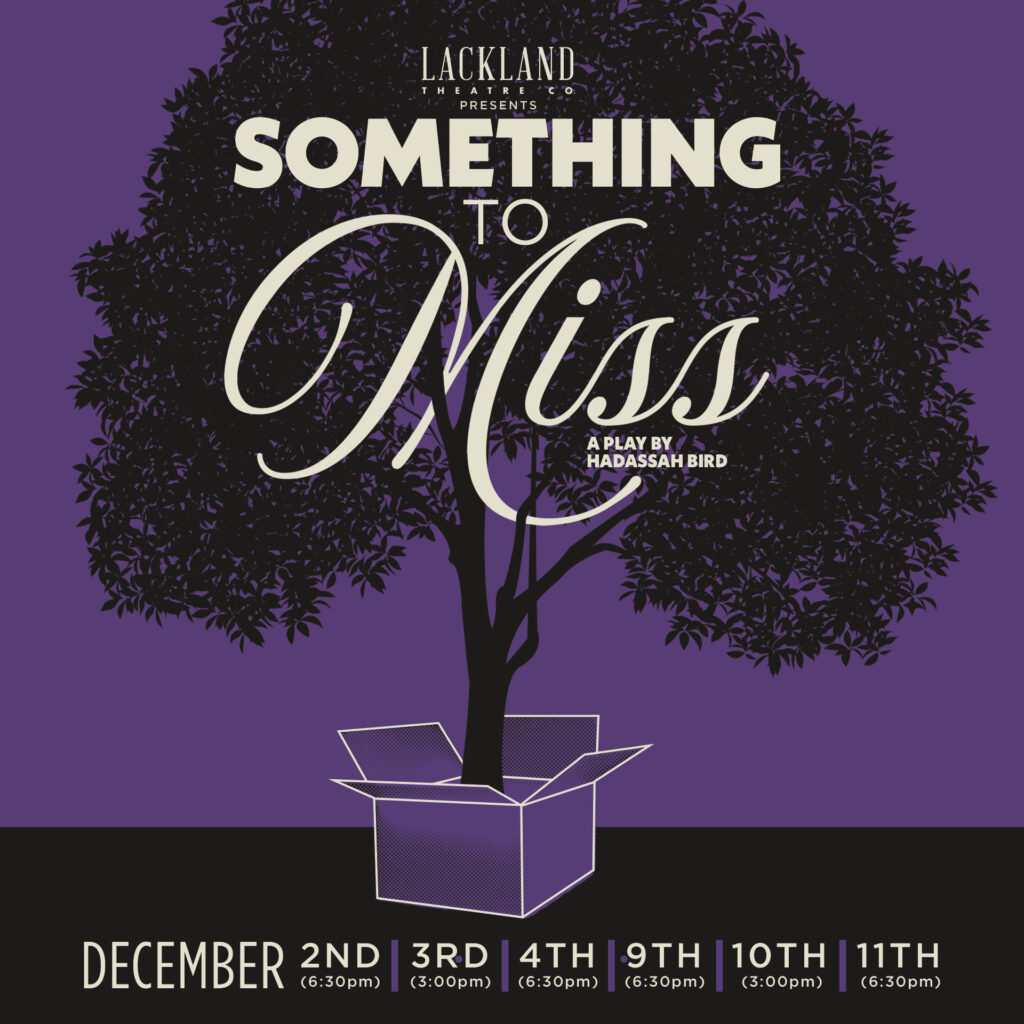 Shows December 2nd (6:30pm), 3rd (3pm), 4th (6:30pm), 9th (6:30pm), 10th (3pm), and 11th (6:30pm)
At the Episcopal School of Nashville – 1310 Ordway Place
No dedicated parking – please be considerate of neighbors.
Tickets at the door.