Lackland Theatre Company's Founder and Director, Hadassah Bird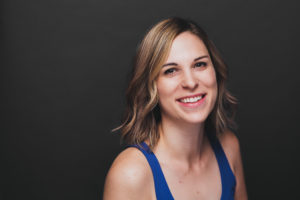 I believe that at the core of the art of Theatre lies the emotional art of Empathy. Empathy is the bridge between the actor and the character; the character and the audience; and the audience and the wider world. Empathy drives our awareness of others, our awareness of ourselves, and our ability to connect our feelings with the feelings of others.
I create Theatre because it offers, to every person involved, a moment in time to Empathize: to self-reflect, to relate to others, and to process the complex emotions and struggles that all humans face. Theatre offers a shared experience with people you might otherwise look past. As a director, I work to create an emotional and artistic space which exists, in those moments, for everyone present to it. From the actor to the usher to the audience to the sound technician, each person is enfolded in a place that we create and experience together. Lackland's Theatre is dynamic, it is moveable, it is adaptable. It holds a mirror up to you and asks you who you are, and why. It asks you to see and hear and understand others. It asks you to engage, collaborate, build, and explore with me, with the actors, and with yourself.